About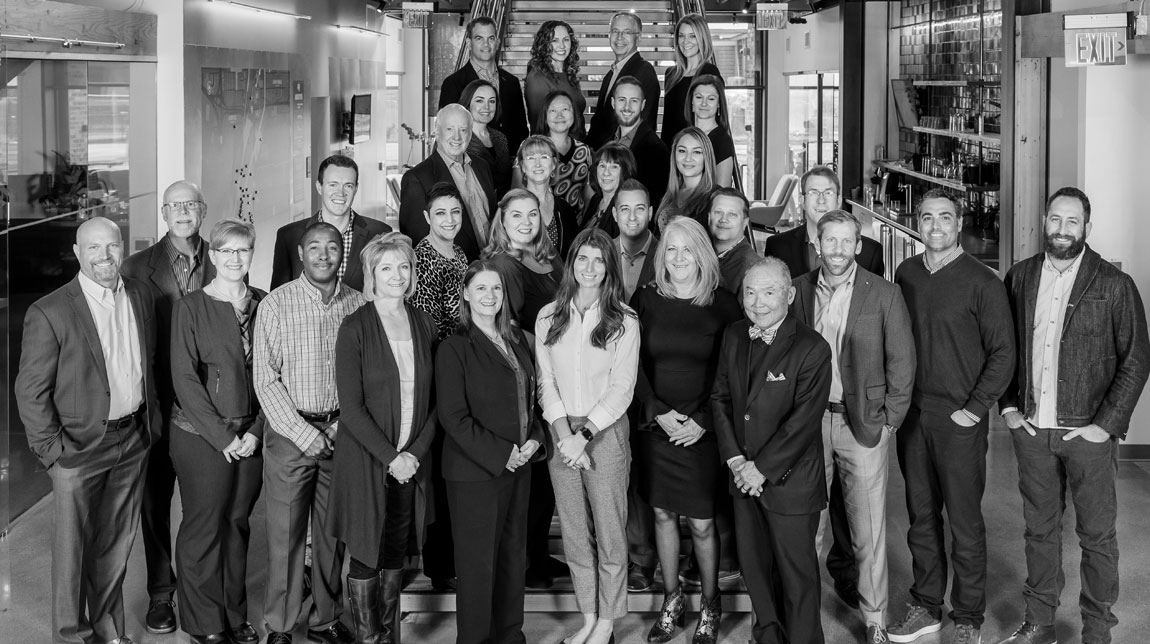 Investment
Investment
Westfield capitalizes each project individually and utilizes private capital from accredited investors and institutional partnerships to fund each project.  Our team is highly focused on the Colorado real estate market and applies local knowledge and experience to identify development, redevelopment, and value-add opportunities.  We structure our investment partnerships in order to provide the flexibility that will lead to better risk-adjusted returns.  Our deal structures generally utilize moderate levels of leverage with an emphasis on principal preservation.  Over the past 15 years, Westfield has raised over $450 million in equity and capitalized over $1.1 billion in various real estate investments.  The principals of Westfield co-invest meaningful capital alongside our private investor group, averaging approximately 15%, to ensure alignment in each project.  Westfield's experience and relationships are instrumental in sourcing the opportunities and executing the investment strategies that define success for all stakeholders.
To Date:
30 Projects Completed or Underway
$450 Million in Equity
$1.1 Billion Total Value
15% Average GP Co-Invest
Development
Development
Westfield Company, Inc. is a local developer with deep roots in the Denver community.  Westfield principals collectively have been involved in developing over seven million square feet of office, industrial, retail, mixed-use, medical office, residential, and build-to-suit projects.  Westfield anticipates market and tenant demand to create the most productive, user-friendly and efficient business environments. Whether we are reviving an underutilized urban site or transforming a suburban community, we believe in taking a thoughtful approach by understanding the visionary ideas that shape the community's story.
Westfield has become very active in Denver's urban redevelopment including North Wynkoop, a 14 acre entertainment-based project on Brighton Boulevard and the Sustainability Park residential/retail project in Curtis Park, both located in the dynamic RiNo Arts District.  We are also developing Pecos Logistics Park, a 67 acre infill industrial site for last-mile distribution in central Denver.  Additionally, Westfield redeveloped the historic Stanley Aviation manufacturing facility into a 140,000 square foot urban marketplace adjacent to Denver's Stapleton community. 
For corporate clients and partners, Westfield is prepared to discuss a variety of relationship options depending on your goals and risk profile:
Joint venture
Build-to-suit/sale
Build-to-suit/leaseback
Fee
Our Services Include:
Land acquisition
Deal structure
Financing
Entitlements
Design
Permitting/Construction
Programming
Tenant Finish
For All Types of Projects 
Office
Office/Flex
Industrial
Research and Development
Residential
Retail
Mixed-Use
Master Planned Developments
Property Management
Property Management
Westfield provides property management services for our investment portfolio as well as for third-party clients, managing a total of approximately 2.2 million square feet.  Our team is dedicated to service and enhancing the value of each asset.  We offer an array of expertise and professional service in every aspect of development, tenant finish, leasing, maintenance, and management.  Our staffing, systems, and processes allow for timely solutions to clients' needs in both day-to-day operations and emergency situations.  Westfield is committed to open communication and to both timeliness and accuracy of financial reporting.
Westfield believes our property management services provide a direct contribution to the success of our clients.  We focus on improving the performance of the asset and monitoring operating costs, thus generating value and enhancing the returns for our clients and their investors.